your stage is set
For over 20 years, Renner has been a leader in high-performance pickleball court construction and surfacing. Our courts are found at some of the most prestigious venues across North America, and we're committed to elevating performance and keeping athletes safe through innovative surfaces designed for competition and daily training.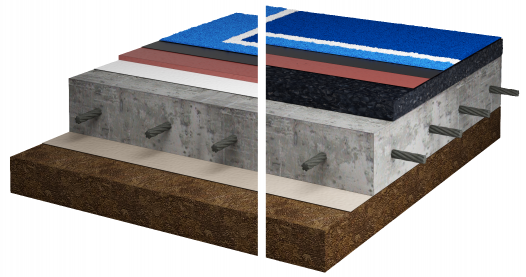 Designed with a polyurethane force reduction layer, the multi-layer Renner Cushion systems offer premier performance with superior shock absorbing qualities. Helping to reduce body fatigue, the systems aids in quick recovery and lessens pressure on joints without sacrificing performance. A perfect match for elite facilities & residential customers. Available with a 4mm, 6mm or 3/8" force reduction layer.
SUPERIOR PERFORMANCE
MAXIMUM RESILIENCY
LEADING DURABILITY
Renner Classic Pickleball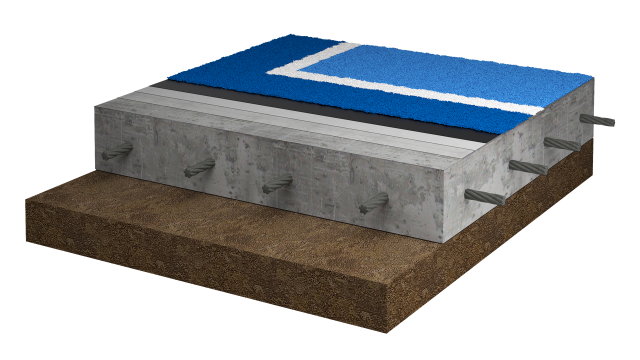 Installed over post-tensioned concrete or asphalt
Our Renner Classic pickleball coating system offers elite performance, durability, and value. This system is designed to last and withstand harsh weather with superior playing characteristics and ball bounce.
PROVEN DURABILITY
UV RESISTANT
PROVEN HISTORY
Why Renner Pickleball
From consultation to design, construction, and everything in between, let Renner engineer your pickleball courts for years of use and enjoyment. We offer a wide range of systems, base construction, color options, fencing, lighting, and equipment to create the ideal facility that meets your needs.
EXPERIENCED
Over 20 years of building courts for communities, clubs, parks, and collegiate programs
CERTIFIED
Our multiple industry certifications are a reflection of the expertise, care, and professionalism found in our work. Renner has certified pickleball court builders on staff.
TRUSTED
Long recognized as one of the leading pickleball court builders in North America—with a track record to prove it.
DESIGN & CONSTRUCTION EXPERTS
Renner's highly experienced and knowledgeable design and construction experts ensure your project runs smoothly from start to finish.
Court Experts
Our teams are ready to bring your project to life. We specialize in:
Tennis court design
Pickleball court design
New court construction
Post-tensioned concrete - Learn more
Existing court resurfacing
Existing court repair
Design Your Pickleball Court
Make your dream pickleball court come alive! Click on the court or exterior and select your choice of color. Try out different combinations to find the court colors you love!
Touch the area where you want to change color
Images used for illustrative purposes only and are not accurate representations of the actual products. As such, size, colors and materials may vary.